Last time we visited Seosan city that was the first destination in my day trip. Today I invite you to continue our tour and visit International Tulip Festival.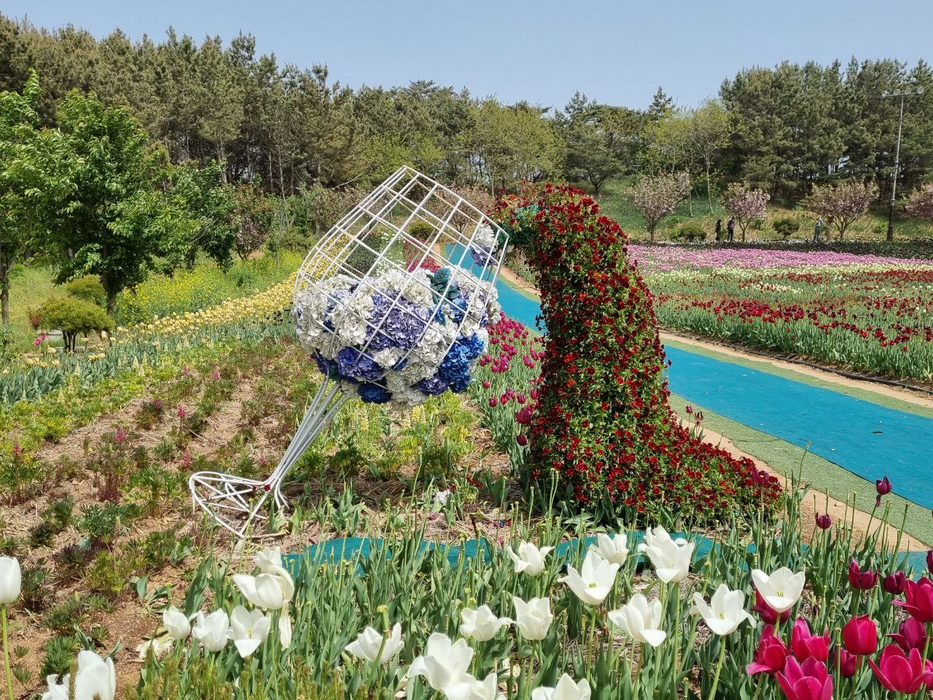 Location
International Tulip Festival takes a place in the big and beautiful Korea Flower Park which is located in Taean-gun. The address of the park is 400 Kkotjihaean-ro, Anmyeon-eup, Taean-gun, Chungcheongnam-do.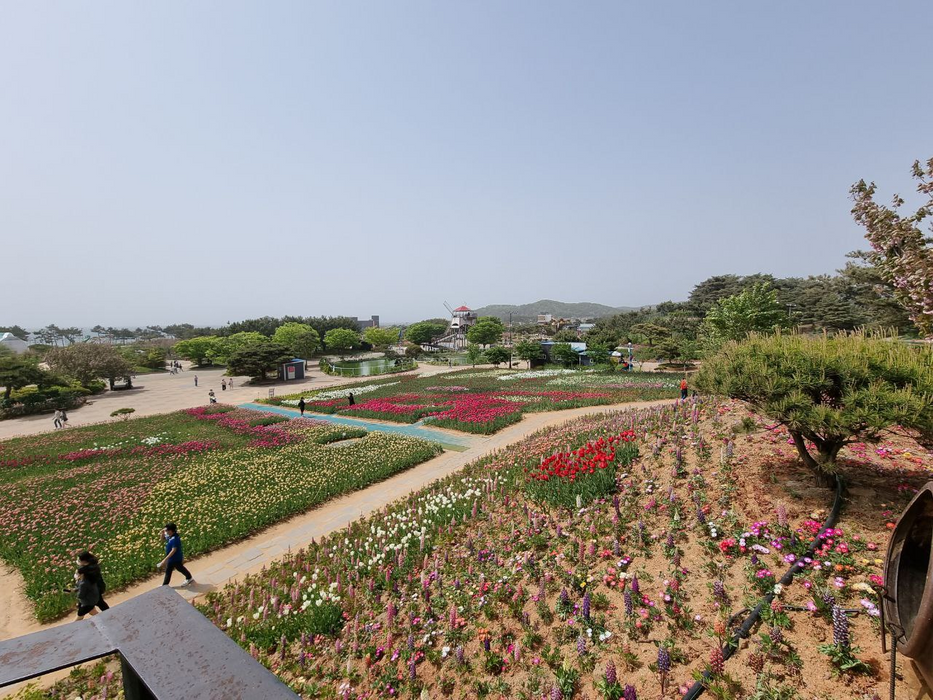 The name of the park tells by itself. The park is full of flowers and during the year park government organizes different flower festivals. And one of the most popular festivals is International Tulip Festival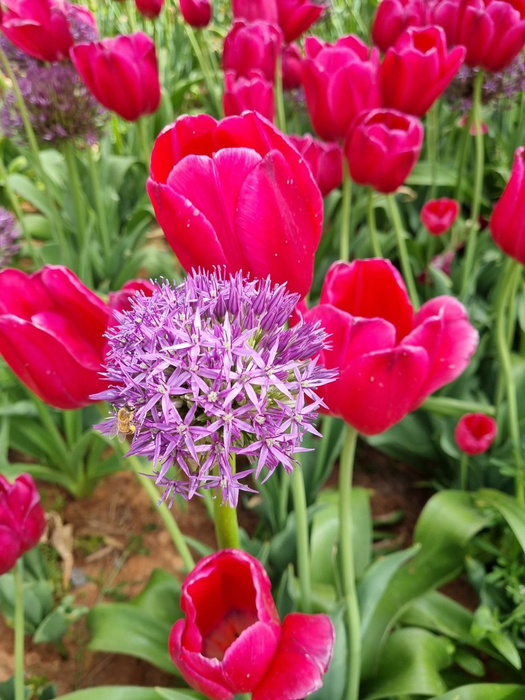 Dates
Usually, the festival goes on April-May. This year it was from April 9th till May 10th.
About the festival
Usually, there are plenty of amazing flower exhibitions, activities, stores, experiences during the festival. However, this year all activities and experiences were canceled due to COVID-19.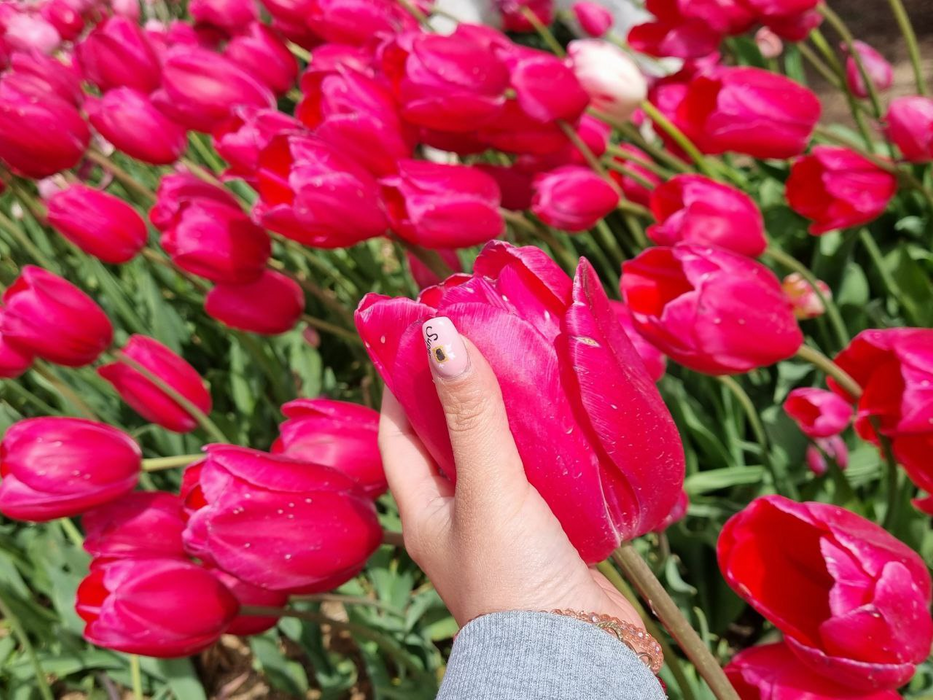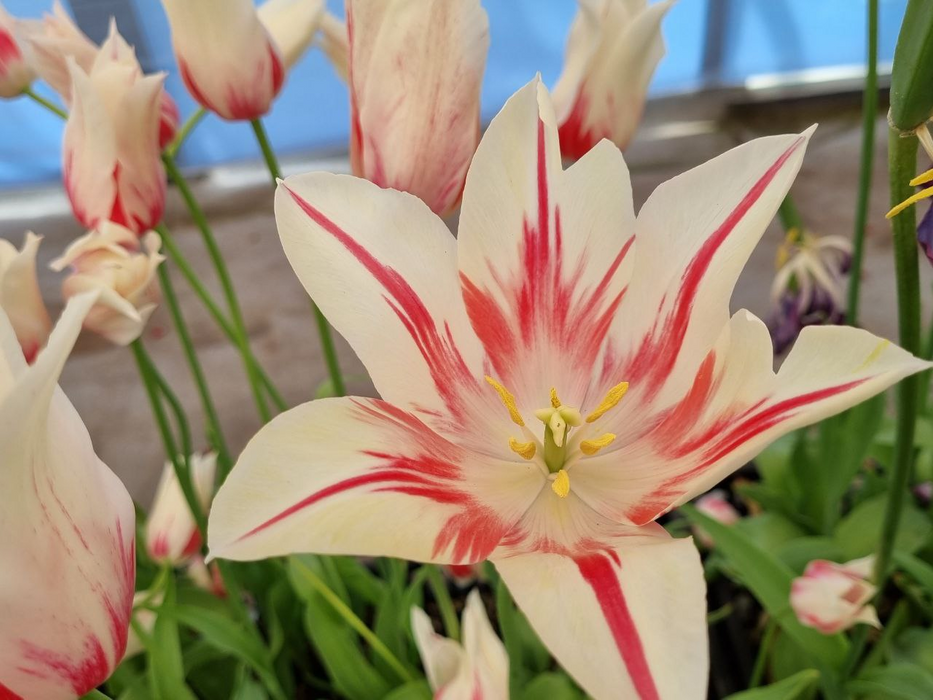 BUT! The beauty of the exhibition and flowers cover all these imperfections. More than 200 sorts of tulips are presented at the festival!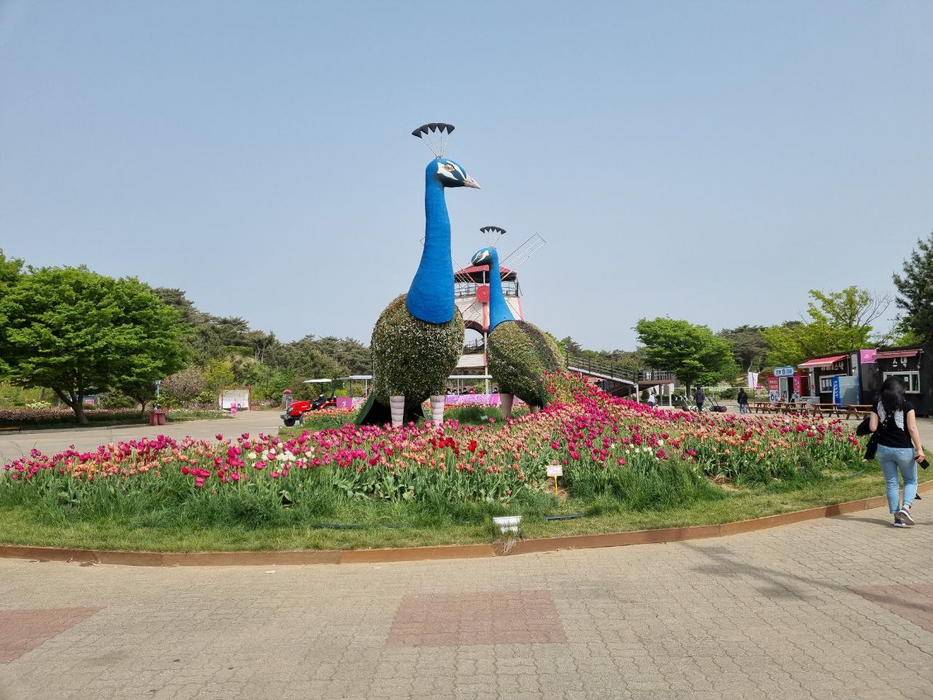 I visited it on the last day of the festival and almost all the flowers already withered. However, it was still amazing!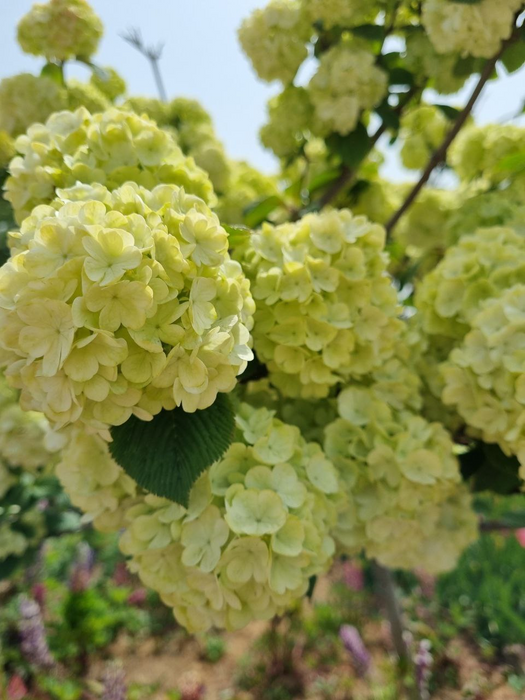 Besides the flowers, there is a farm corner with goats, rabbits, and other domestic animals. Everyone can buy food and feed them. But I was impressed that there is no one who was selling it. I mean there was no human. There was just a table with 2 boxes. One box with food and another one with money. So visitors can take the food from the first box and put cash (around 1$ per portion) into the second box. Such a level of trust!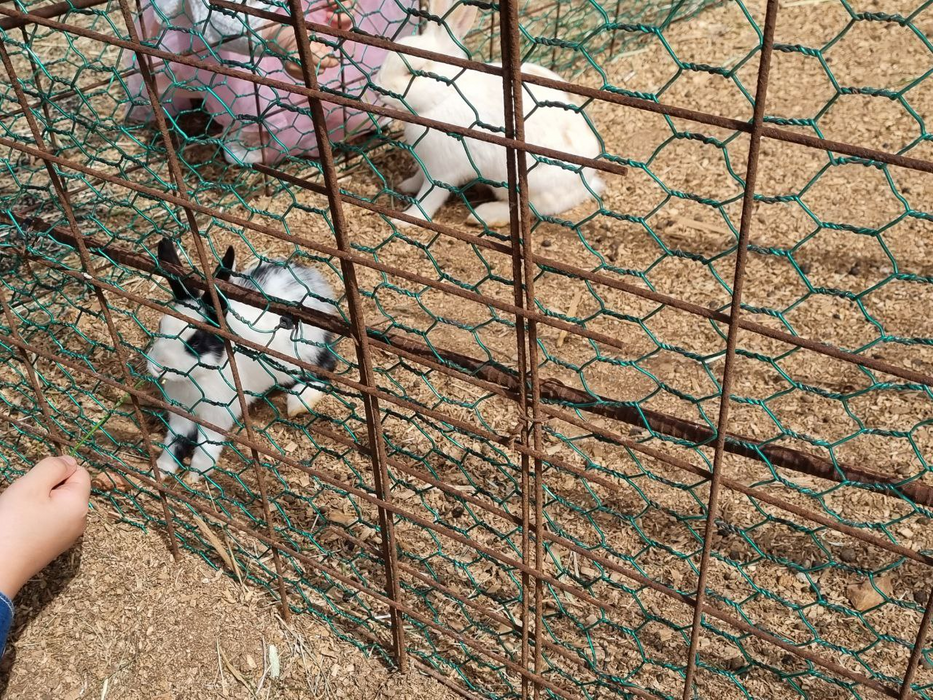 In small ponds fishes swim and like in the farm corner, visitors can buy food and feed fish too.
And of course, what a festival without a market?! There was a special pavilion with a market. Different small and big companies and farmers brought their products. I think such festivals are a great chance to promote your company and products.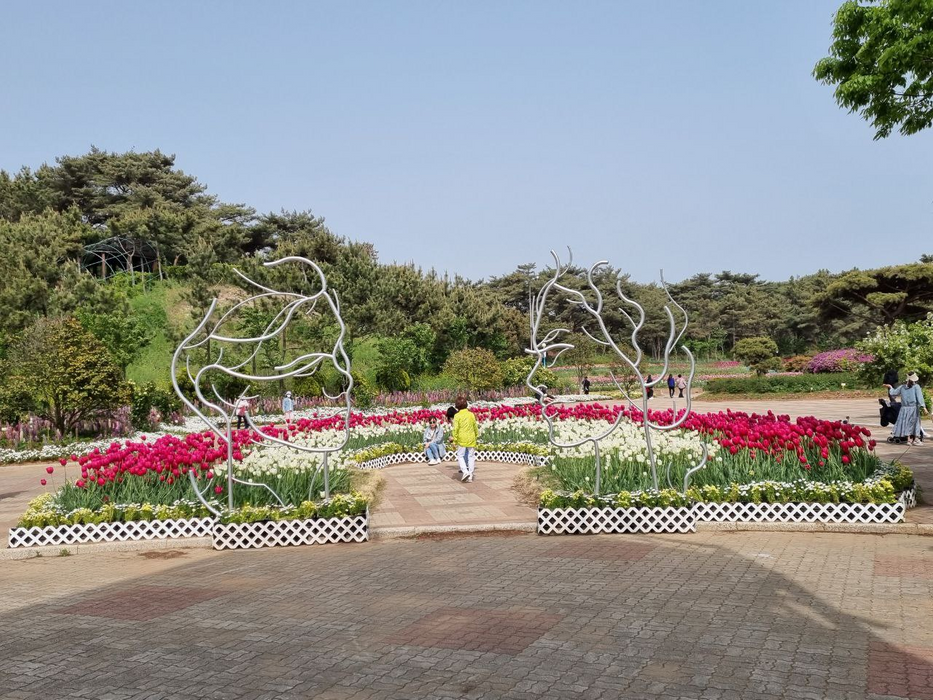 Koreans like taking pictures. And I think there is no festival or tourist place where is no at least one photo zone. Of course, at International Tulip Festival each corner looks like a photo zone, but besides it, there are many creative special photo zones. And people stand in a line in order to take a picture there!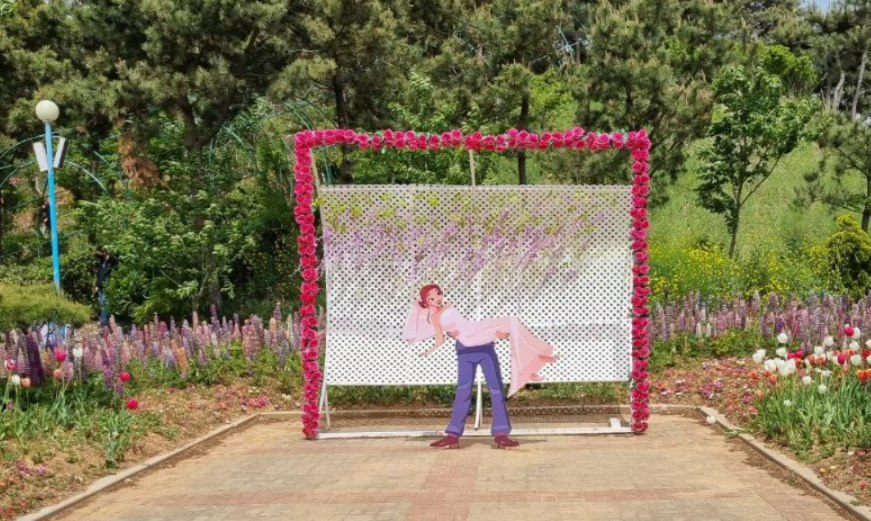 10 years Anniversary
This year was 10 years anniversary of the festival! 10 years ago the festival wasn't so huge. There were not so many participants who wanted to present their 'works'. But year by year farmers and gardeners were working hard to cultivate different flowers despite rain or the scorching sun.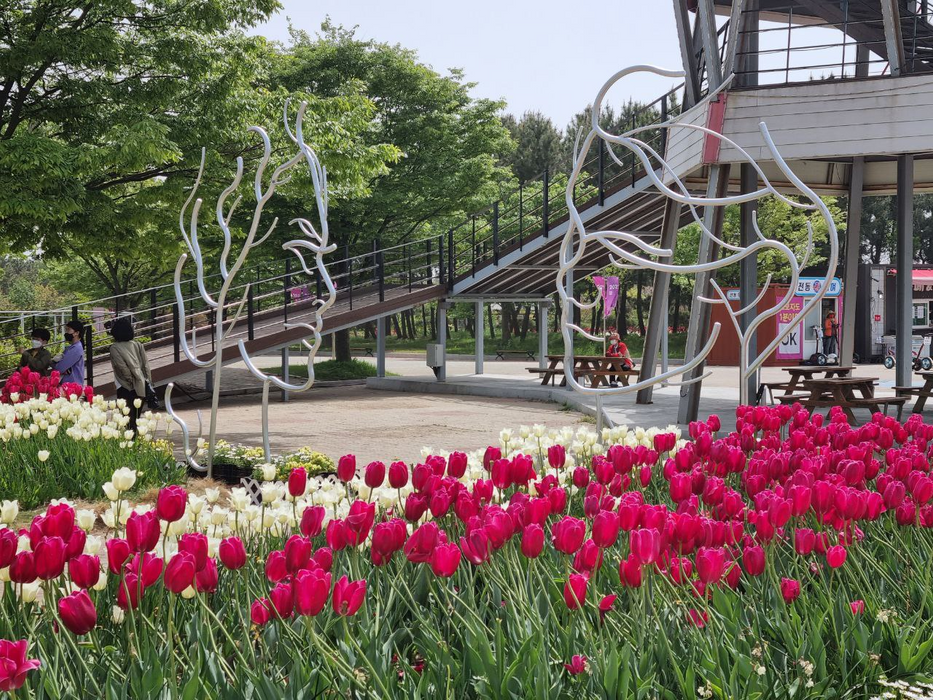 Altogether these people created an amazing huge festival which is a very famous and long-awaited festival. People not only from Korea but also from different parts of the world come here to enjoy the beauty of tulips.
Thanks to the International Tulip Festival the Taean-gun became a Tulip City!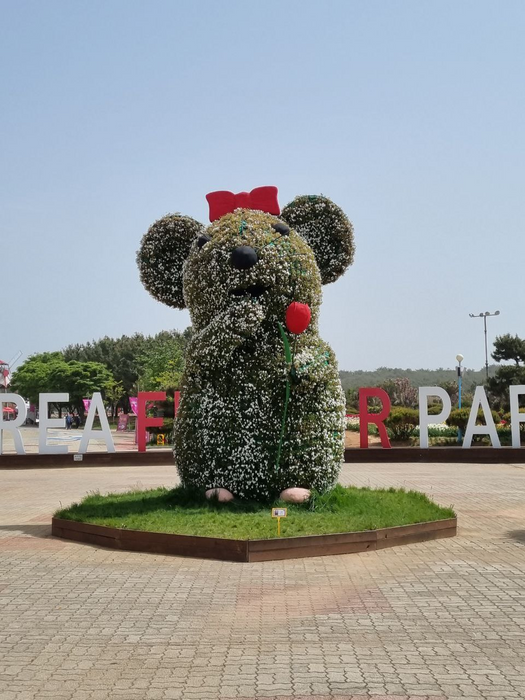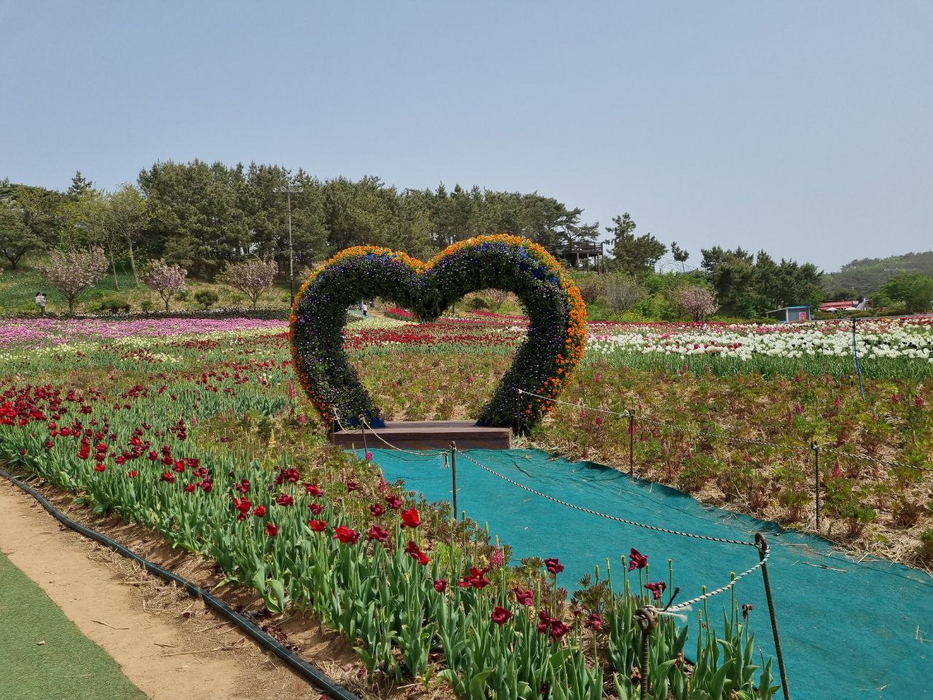 Official Website: http://www.koreaflowerpark.com
---
Here is the end of our 2nd spot. I hope you enjoyed it. Of course, photos don't reflect the real beauty of the festival… Next time I will take to the last but not least place in my Day Trip!
I have a lot of photos from that festival, so I decided to make a short video.